Diwali Décor Ideas
Posted by ADITI PRAKASH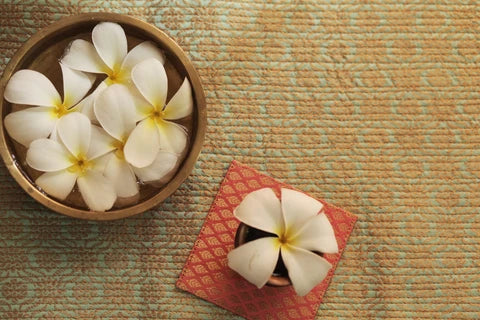 Between the monsoons and the first fall of autumn leaves comes the brightest time of the year, the festival of lights - Diwali. With it comes the gleam of earthern diyas, rangoli, beautiful décor and the time to spruce up the family home.
 Pre Diwali cleaning and decorating sets the tone for this festival. It beckons us all to deck up our homes and celebrate the season of luck, wealth and prosperity. Many traditional decorations comes with their own significance – the earthern diyas signify the dispelling of darkness, the rangoli motifs bring in an auspicious time, while the torans and bandhanwars (cloth decorations for framing the entrance of the house) in bright colours are said to ward of evil energies. Colours used in Diwali décor include bright shades of red, yellow, green, fuschia and metallic accents.
With a little thought and planning, decorating a home for Diwali can be a fun project that helps bring in the festive spirit.
 We have put together some ideas on decorating your home for Diwali:
 Textures
Using different textures and patterns brings together a great design theme. Beautiful brocade coasters that match the other colours in the room can be placed around the seating area. Pair them with matching table runners and a theme is created.
A set of matching table runners and coasters also makes for a wonderful hostess gifts for the Diwali parties .
 Metallic accents
Metallic colours like gold, rose gold, silver, antique gold and copper add a layer of luxe to any space. With all the lights around, metallic accents work especially well for Diwali décor. Table runners in brocade silk add instant colour and sheen to a space, and can serve as beautiful backgrounds for other décor items like floating candle bowls or dry fruit platters.
 Wall and Door Hangings
Traditional door and wall hangings like Torans, bandhanwars and latkans can spruce up a space in a matter of minutes.
Torans and bandhanwars can be placed on doorways to frame the entry, while latkans can be placed on the sides, or on top of the curtains to add an element of interest. Birds, floral motifs and tassels all make for whimsical themes that can be easily integrated into décor ideas through latkans.
A Diwali gift box with torans and bandhanwars makes for a unique, multifunctional gift. Latkans also make for quirky Diwali gifts.
Colour Scheme
Focusing on two or three colours that remain consistent throughout the décor items also pulls together a room. Matching coaster and table runners with colours picked up from the complementary torans and latkans is one idea. Another way to play with colours is to add these colourful items to an otherwise neutral room or space that has beige or light pastel overtones.
Unexpected Décor
Textile jewellery can make for some wonderful décor items. A beautiful Gajra potli can be placed on the side table, filled with sweets, while floral gajras can be tied around serving bowls or serving trays.
Sling bags with floral motifs can make for great party favours and make for a memorable gift, while a Diwali gift box can hold the dry fruits that come with every Diwali! Collection 2019 Sale 70% Off Title for image