Pure Ghee Blog

Stories that handmade objects tell
Posted by ADITI PRAKASH
We have put together a wonderful collection of travel essentials for the summer! Here's are our top picks.
Posted by ADITI PRAKASH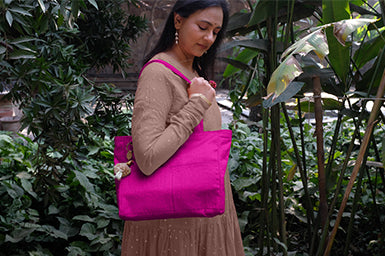 We put together a bunch of accessories to help spruce up your wardrobe by adding some vibrance and colour to get it spring ready.
Posted by ADITI PRAKASH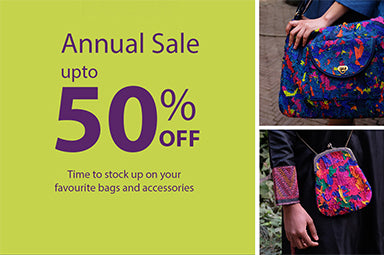 The much awaited Pure Ghee Annual Sale is now live. If there are things on our website you have been eyeing, now is the time to get them. Your favourite bags at amazing prices. It is also a great time to stock up on gifts. 
Posted by ADITI PRAKASH
A Necklace can become a focal point and add personality to an outfit. 
Posted by ADITI PRAKASH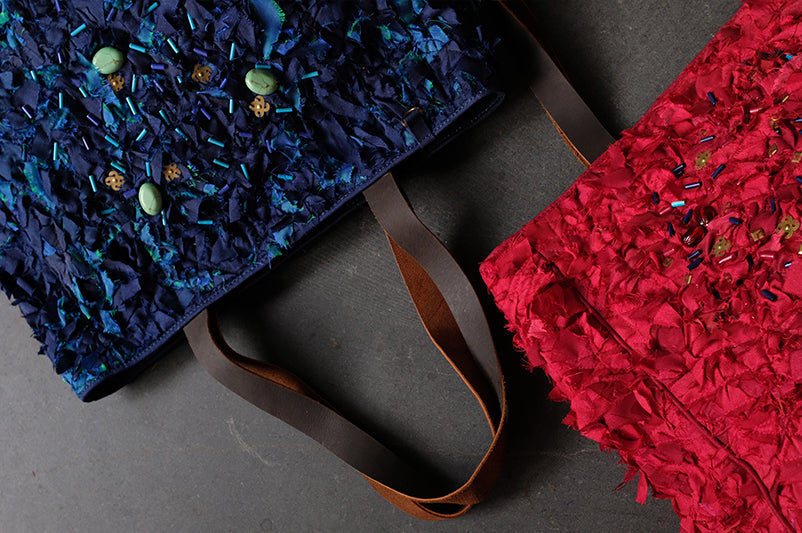 Buy less, choose well, make it last - Vivienne Westwood.   A common complaint about our Katran totes is that they do not wear out. Durability is an important design consideration that we build into every aspect of our product and we are very proud of it.   The idea of making a surface of katran using the cutting waste from our studio came about in 2011. Larger pieces of fabrics were used for making textile flowers and the bits that were left over from that were further collected, sorted and quilted together on a fabric surface to create interesting textures....
Posted by ADITI PRAKASH
As we enter another year of uncertainty, we hope that each one of us has the courage to embrace change and value even more all that we already have.
BIGFATINDIANWEDDING
,
GAJRAS
,
GREATINDIANWEDDING
,
INDIANWEDDING
,
INDIANWEDDINGS
,
MAANG TEEKA
,
NECKLACE
,
POTLIS
,
WEDDING
,
WEDDINGACCESSORIES
,
WEDDINGGIVEAWAYS
,
WHATTOWEARFORANINDIANWEDDING
Posted by ADITI PRAKASH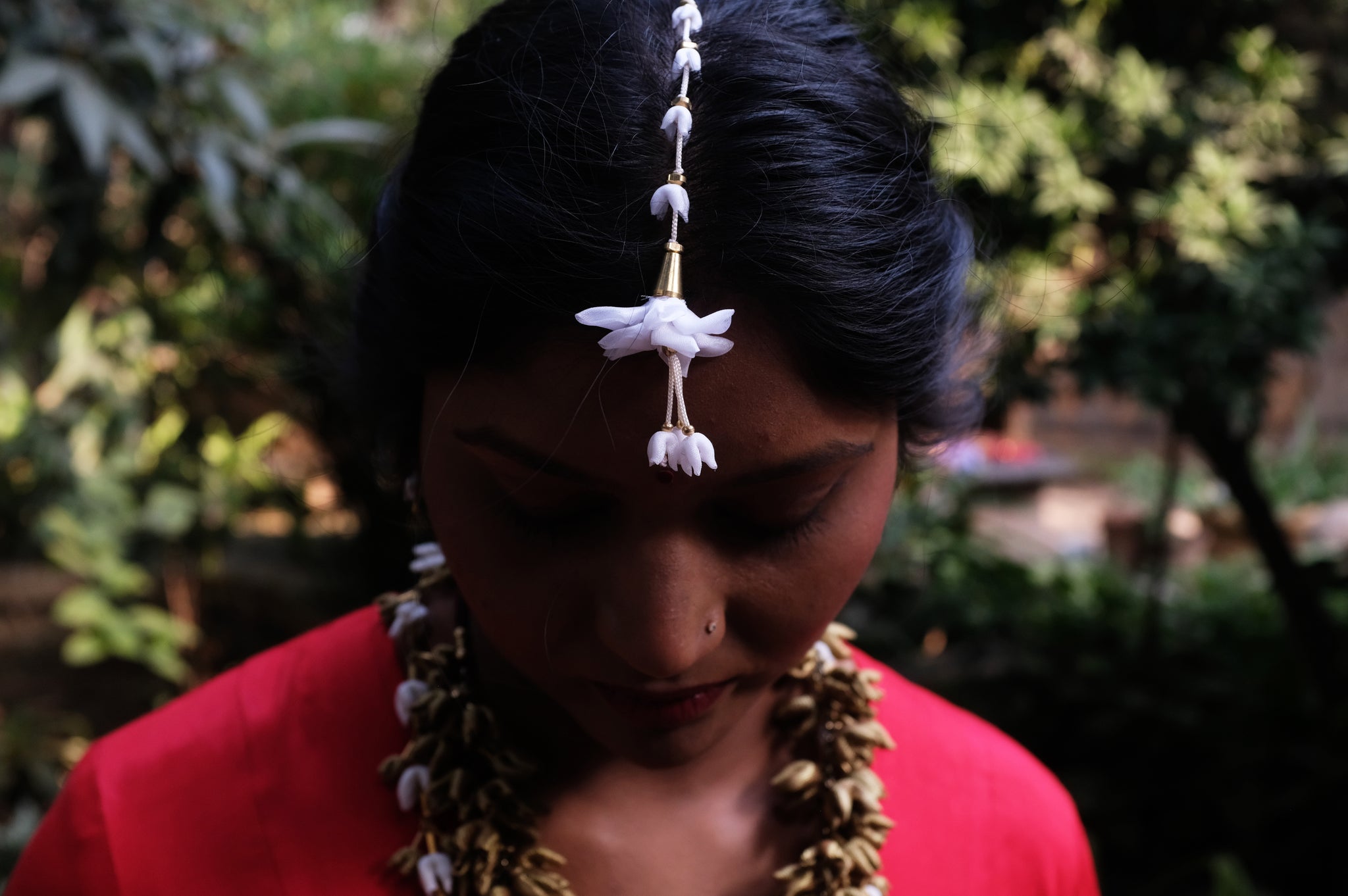 A list of our favourite accessories to give you ideas to enhance your outfits and help you expresses your unique persona this wedding season.
Posted by ADITI PRAKASH
Gulistan - The land of roses
A capsule collection of handcrafted textile roses in beautiful hues that are sure to bring a hint of old world charm and glamour to your festive attire and your home.
Posted by ADITI PRAKASH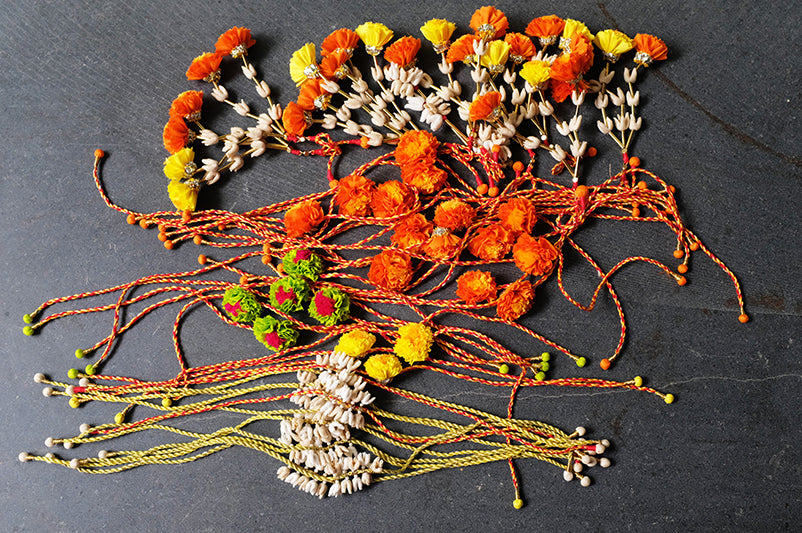 This past year has heightened our need for connection. Festivals become markers of celebrating close bonds with loved ones. This Rakshabandhan we are back with our handmade rakhis inspired by flowers. Genda, Gulab, Mogra and Sankhpushpi in vibrant colours and textures.  With each passing year we refine the details our textile rakhis. This year the cords are made in cotton thread that is colour fast and ties a tight knot that does not open up like the earlier silken cords. The loomba rakhis have a button detail that makes them easy to tie. We also have some bracelet style rakhis...
Posted by ADITI PRAKASH
Rebirth - From waste to wealth
Rebirth is a collection of limited-edition textile bags and artworks created from upcycled fabric waste. 
Posted by ADITI PRAKASH
Pure Ghee collaborated with a landscape architect, Raquel Coutinho Estrócio to create a collection of pared-down minimalist pieces for the woman living in metros leading very active lives.  The collection consists of multi-functional pieces that are meant for everyday use. These bags cover all the activities in her life like work, travel, and entertainment.  Here are excerpts from an interview with her, where she talks about travel, what inspires her and her rendezvous with India.   Tell us a little about yourself, your educational background and work experience. I pursued Landscape architecture from Évora University, Portugal and got my basic training in...
Posted by ADITI PRAKASH
    (Picture Courtesy: Museum of Fine Arts, Boston ) Ragamala miniature painting, Malwa, 17th century. (Above) inspired by the Megh Malhar Raga. It is a depiction of Lord Krishna and Radha dancing united in the joy that the rain brings. The parched plants and people are awaiting the clouded skies. Nothing beats the feeling of the first rain hitting the shrivelled ground. In India, monsoon is more than just a season, it is a celebration of respite from the hot and sticky summers. The streets fill up with drenched children, making paper boats, the smell of chai and pakoras wafting...